CÍRCULO COMPLIANCE DEUSTO | La Administración Pública y los cártekes de big rigging. Riesgos y cómo evitar la concertación en la licitaciones públicas
03/25/2022
09:30 – 11:30
Garate Room. Avenida de las Universidades 24 48007 Bilbao
En este nuevo evento del Círculo Compliance debatiremos sobre el papel de la administración pública en los cárteles que afectan a licitaciones públicas, cómo detectarlos, evitarlos. Además analizaremos recientes casos y las sanciones impuestas a empresas y el rol jugado por la administración.
Ponencia principal
Public administration and bid rigging cartels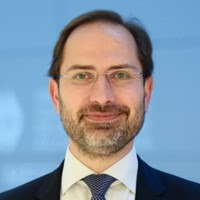 Antonio Gomes. Deputy Director of the Directorate for Financial and Enterprise Affairs of the OECD (OECD/DAF) and Head of Competition and Investment.
Mesa Redonda con el ponente
María Pilar Canedo. Consejera, Comisión Nacional de los Mercados y la Competencia.
Irene Moreno Tapia. Socia Cuatrecasas.
Javier Díaz. Asociado Senior Cuatrecasas. Profesor de la Universidad de Deusto.
Modera: Julia Suderow. Universidad de Deusto.
La jornada se podrá seguir de manera presencial u online.